Location
Jl. Depati Gegedek No.50, Tanjungpandan, Belitung 33416, Indonesia
Tel : +62 719 22887
Mobile : +62 819 2922 2887
Fax : +62 719 23377
E-mail : reservation@billitonhotel.com
About Belitung
Strategically located between Singapore and Jakarta, Belitung Island is only 45 minutes away from each cities. The island size is approximately 480,000 ha, with a population of around 200,000 people.
Billiton Hotel and Klub is conveniently located in the heart of Belitung within a 15 minutes drive from H.A.S. Hanandjoeddin Airport.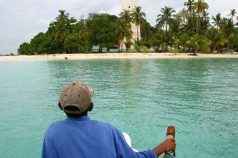 Belitung Island is blessed with natures wonders that will surely take your breath away. Enjoy stunning white sandy beaches in Tanjung Kelayang...